Project
The REDIFUEL project started on 1 October 2018 and ended January 2022.
The project was funded by the European Commission in the Research and Innovation Action Programme.
12 Organisations from 6 different countries worked together to develop processes and technologies for producing drop-in renewable fuels, based on various biomass feedstock, for an ultimate renewable diesel biofuel.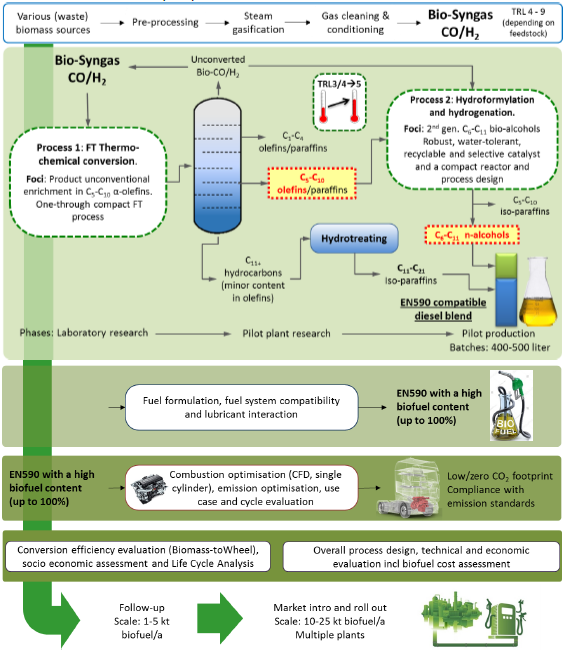 Figure 1: Concept of the REDIFUEL project
Objectives
To develop chemical processes (Fischer-Tropsch & Hydroformylation) for producing biomass derived (renewable) drop-in fuels;
Scaling up of these processes for demonstrating production on a larger scale;
To develop a blending strategy of the drop-in fuels with the current diesel standards;
Showcase the suitability of the newly biomass derived (renewable) drop-in fuels through testing them in Complete-Component Commonrail (CoCoS) test benches as well as test drives both on a dyno and on real roads;
To perform a viability performance check of the developed process(es) and to perform an overall impact assessment by the quantification of the environmental impacts along the entire supply and value chain.
Results
Submitted – an overview of all reports submitted to the EC during the project runtime.
Achieved –  an overview of the achieved (interim) results within the project.
Facts and figures
Full name: Robust and Efficient processes and technologies for Drop In renewable FUELs for road transport
Acronym: REDIFUEL
Duration: 42 months
Start date: 1 October 2018
Total budget: 5 M€
EC Funding: 5 M€
The consortium consists of 12 partners from 6 different European countries.
This project has received funding from the European Union's Horizon 2020 research and innovation programme under Grant Agreement no. 817612.